Summer 2019
Senior Conservatory
THE ADdAMS FAMILY
YOUNG@PART
The Addams Family Young@Part brings a fresh and original storyline to the beloved, if unconventional, family with a penchant for all things macabre.
Beginning with group exploration in music, acting and dance, the first day of the senior group will lay out individual learning paths. The group will then begin developing the production The Addams Family Young@part interspersed with workshops, masterclasses and one-on-one instruction.
Workshops may include voice & diction, vocal technique, individual voice lesson, body rhythm & percussion, musical theatre improvisation, stage combat, dance sessions: tap/hip hop/broadway/jazz, and finally brand development.
Rehearsal Sessions
July 8 - August 2, 2019
Monday - Friday, 10am - 6pm
Program Cost
$1,275
Including $25 Audition Fee
Step 1 - registration Information
* If you are registering more than one student, please complete the full process once for each student.
Deadline for payment is Friday, May 17.
Director
Chris is thrilled to be directing The Addams Family young@part and to be working with these incredible up and coming actors! Chris hold a Bachelor of Fine Arts from The University of Victoria in Theatre and studied Musical Theatre in New York with Circle in the Square Theater School. He is a two time Ovation Award Winner. Chris got his start teaching and directing at UBC for their Summer Musical Theatre classes, teaching 6-16 year olds everything from Musical Theatre to Acting to Improv. Currently, Chris directs and teaches at the Lindbjerg Academy in Coquitlam where he has directed Mulan, High School Musical, Legally Blonde, Suessical, The Lion King, Honk, & Aladdin. He was also the director of the award winning Bring On Tomorrow Co production of 13: The Musical at the Waterfront Theatre. As an actor, Chris has performed on some of Canada's best stages, including playing Charlie Brown in You're a Good Man Charlie Brown at the Globe Theatre, touring with Axis Theatre in the National Tour of The Number 14, and even performing here at the Kay Meek in Little Women the Musical in 2017.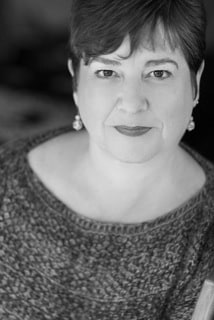 Choreographer
Suzanne's extensive career in the Performing Arts began in ballet where she trained and danced professionally with Canada's Royal Winnipeg Ballet; Germany's Stuttgart Ballet; London, England's Dance Center; and finally with Vancouver's Ballet British Columbia. Her current status as one of BC's most respected and talented dance teachers/choreographers/rehearsal directors grew out of her love of teaching and choreography. Suzanne was Ballet Mistress for Ballet BC for 5 seasons where she developed the Ballet BC Mentor Program, a Program for Senior Classical Ballet students.
She has performed in many professional musicals with the Vancouver Playhouse theatre company, Stage West in Calgary and Winnipeg's Rainbow Stage. She is an independent artist working with dance studios, pre and professional companies to produce some of Canada's finest performers and performances. In addition to many award winning solos and ballets created for local ballet students, Suzanne has choreographed many TV / Film segments as well as professional musicals for Theatre and Opera.
A very creative and innovative choreographer for CBC TV, Columbia Pictures, Fashion shows, Olympic skaters, Showtime and the Fox Network, among her extensive TV/FILM credits, UBC Opera Department, Vancouver Opera's Bravo Gala, and Richmond Gateway Theatre musicals.
This is Suzanne's 4th summer season at Kay Meek and she is the recipient of Vancouver's 2016 Most Outstanding Choreographer Ovation award.
Music Director
Originally from Victoria, Caitlin has a Bachelor of Music in classical piano from UVic, and has worked as a pianist, music director, actor and singer all over Canada. For several years she was based in Toronto, where she was the associate conductor and accompanist of the La Jeunesse Senior Girls Choir (Cobourg, Ontario). Since returning to Vancouver, Caitlin has been busy working as an accompanist at Capilano University's Musical Theatre program, accompanist for the Vancouver Youth Choir, and pianist and assistant conductor for Burstin' With Broadway. She also is a music director for local theatre companies and is a Jessie Award nominee and Ovation Award winner. Recent credits include "Closer Than Ever" (Gateway Theatre), "Carrie" and "Grey Gardens" (Fighting Chance Productions) and "Gay's The Word" and "Fiorello" (APPLAUSE! Musicals in Concert.)